Dr. Chloe Wilde is our wildlife biologist. She studied ecology at the University of North Carolina in Chapel Hill. Her favorite topic of study is conservation. Dr. Wilde is passionate about learning about and teaching others about how they can help wild cat populations, including reducing their use of products with palm oil in them. Though Carolina Tiger Rescue does not have any, Dr. Wilde's favorite animal to study is the clouded leopard.
Dr. Wilde's Blog 9/8/2023
It's almost American Red Wolf week, and you may not know that Carolina Tiger Rescue has two Red Wolves. If you've ever visited, you probably didn't see them. They live off-tour for a very good reason. Our wolves, Caroline and Mist, are part of a Species Survival Program (SSP). This means that we partnered with other accredited organizations who breed Red Wolves in order to help the wild population.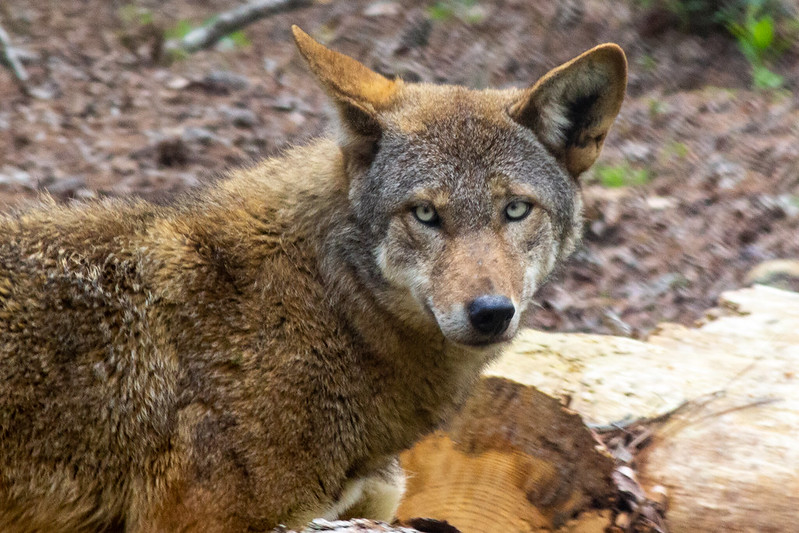 There are only about 30 red wolves in the wild! That makes them a critically endangered species. We hope that someday our wolves can be released into the wild to help their population numbers. Because of this, we don't want them getting used to seeing people all the time. The best wild animals are scared of people.
It's pretty scary to think that there are only 30 red wolves left in the wild. It's even scarier that they actually went extinct in the wild at one point! Thanks to researchers who work really hard though, there has been some happy news for red wolves! Last year, a litter of pups was born in the wild. This is the first wild litter in 4 years. This year, even more pups were born, and more red wolves are going to be released into the wild. We still have a lot of work to do, but I like celebrating all the wins!